It Takes All of Us
About the Initiative
The North Carolina Alcoholic Beverage Control Commission has been charged by Governors McCrory and Cooper with directly addressing the issue of underage drinking. The ABC Commission established the Initiative to Reduce Underage Drinking, which in addition to local community outreach, conducts annual statewide quantitative and qualitative research surveys to gauge the magnitude of the problem and the mindset of parents and children. The results of these collaborative efforts form the basis of the messaging of the ongoing Talk it Out multi-media campaign.
Together, we can prevent underage drinking.
Getting people in North Carolina to address the dangers of underage drinking — and to change behavior that many mistakenly believe is harmless — is no small task.
That's why we're committed to using every resource at our disposal and working with as many like-minded partners as possible, to talk about a problem that's been swept under the rug for far too long. We can start the conversation. We can begin to change minds. We can protect North Carolina's children. Together, we can solve this problem.
We can make a difference.
Through our research, we confirmed that there is, in fact, a problem: Too many kids are drinking. Too many parents are unaware of the scope. Neither group feels comfortable dealing with the issue or has a good handle on the facts.
But we also identified a solution: Kids want and expect to hear from their parents. Parents want to be better prepared. And better communication can go a long way toward reducing underage drinking.
That's why Talk It Out exists — to fill the gap with real information and honest discussion. And to start the long, challenging process of reducing underage drinking, and all the harm it causes in North Carolina.
Talk It Out NC Leadership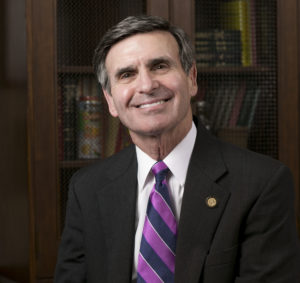 ABC Commission Chairman A. D. "Zander" Guy, Jr., leads the NC Initiative to Reduce Underage Drinking and directs Commission staff in implementation of the Initiative and the Talk it Out multi-media campaign. In March 2017, Chairman Guy was appointed by Governor Roy Cooper to serve as Chairman of the North Carolina Alcoholic Beverage Control Commission. He previously had served on the ABC Commission from 2009 to 2013 and was Chairman from February 2012 to February 2013.
Guy is a native North Carolinian who has always lived and worked in the southeastern part of the state. He attended Campbell University and is a graduate of the Realtors Institute.
Chairman Guy is the former Mayor of the Town of Surf City and is a member of the Cape Fear Community College Board of Trustees.
He previously served on the N.C. Banking Commission under Governors Hunt, Martin, Easley and Perdue. He is past President of the Neuse River Council of Governments, past member of the Local Government Advocacy Council, and former Mayor and Councilman of the City of Jacksonville. For more than 25 years he held elected office in municipal government. In 2011, he sold his real estate company and retired after 41 years in the business.
Chairman Guy is married to Sabrina M. Guy. They have three children and three grandchildren.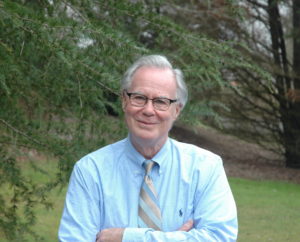 Jim Van Hecke serves as Deputy Director of Education and Outreach for the ABC Commission.
Van Hecke has worked for over 45 years in public and private sectors, for large and small for-profit and nonprofit ventures. For the past 25 years he has served in a variety of leadership positions in North Carolina's behavioral health field, specializing in program development and leadership training for prevention, treatment and recovery support initiatives.
He is a native North Carolinian, a graduate of UNC-Chapel Hill and has done post-graduate work in theology, law, and business. He is an Integrative Health and Wellness Coach and a North Carolina Certified Peer Support Specialist.
Van Hecke and his wife, Marsha, have two children and one grandchild.
Phone:  (919) 779-8338
Email:   jim.vanhecke@abc.nc.gov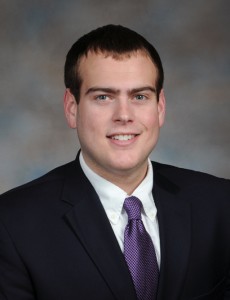 Jeff Strickland, Jr. serves as the Programs Coordinator for the NC Initiative to Reduce Underage Drinking. Strickland has experience in grant management, event planning, and marketing.
He is a native of Pinehurst where he matriculated as the valedictorian of his public high school and is a graduate of the University of North Carolina at Chapel Hill.
Phone:  (919) 779-8351
Email:   jeff.strickland@abc.nc.gov
Partners
Talk It Out is proud to work together with a large number of organizations who share our commitment to reduce underage drinking. Our partners include representatives from all of the following:
Education Community
First Responders and Law Enforcement Community
Medical Community
View the complete list of our Partners.
Coalitions
Coalitions are community groups (local, state, national) who are interested in the subject of reducing underage drinking.
View the county-by-county list of our coalition members.
Together, these diverse groups create a strong statewide network. Regardless of the initial starting point of a particular coalition, they all arrive at the same goal: a desire to change the culture in North Carolina around underage drinking.
North Carolina is a big state and we know we cannot do this alone.
Have you been working with a group in your area that could join forces with us? Please consider joining our team.
Is there something that we can do to help you grow your existing organization or to reach your specific community goals? We can send materials, provide speakers, promote your events, and link to your website from our list of local coalitions. Just let us know what you need.
Join the Coalition
Would you like to personally get involved with a group in your area? Click here to view county-by-county list of Coalition Members.
Would your organization like to partner with the Talk It Out campaign? Please contact Jim Van Hecke at jim.vanhecke@abc.nc.gov or (919) 779-8338.
Host an Event
Bring the Talk It Out message to your community by hosting an event. Download the Talk It Out OutReach Toolkit to get all the resources you need to host a successful event for your school, church or community group.
Special Initiatives & Additional Resources
Speaker Bureau
Funded by a grant from the National Alcohol Beverage Control Association (NABCA), the Talk It Out Speaker Bureau is using the power of public speaking engagements to raise awareness about the issue of underage drinking in North Carolina.
The Bureau features a list of pre-approved speakers whose lives have been directly impacted by underage drinking tragedies. The speakers, who are both parents and children, share their tragic stories and discuss the real consequences of underage drinking. They are available to speak to any size group at your local venue, with their travel expenses and Talk it Out materials covered by the grant.
For more information, contact Jeff Strickland at jeff.strickland@abc.nc.gov
The BAT Mobile
The Forensic Tests for Alcohol Branch of the North Carolina Department of Health and Human Services strives to reduce the incidence of impaired driving by providing comprehensive education programs through the use of their Breath Alcohol Testing (BAT) Mobile Unit in conjunction with the Talk it Out campaign.
The BAT Mobile has been labeled as one of the most visible and effective programs in the state, not only for enforcement, but also as a public health education tool.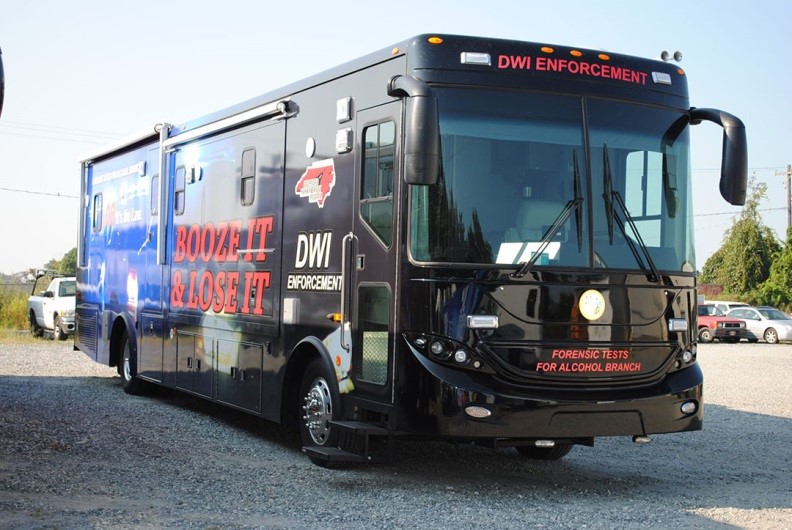 The BAT Mobile is a 45-foot vehicle that is fully equipped for processing drivers at DWI (driving while impaired) checkpoints to provide scientific support for state prosecutors. Traveling teams of law enforcement personnel operate the vehicle, give educational speeches, and facilitate live demonstrations.
Nine BAT Mobile units are available statewide—at no cost—to travel and participate in community events to help raise awareness about the dangers of driving while impaired.
To book the BAT Mobile at your next event, CLICK HERE, download the form, and follow the instructions for submission.
For more information, contact NC DHHS directly at BatProgram@dhhs.nc.gov.
MADD Victim Services
Mothers Against Drunk Driving® is the nation's largest nonprofit working to prevent underage drinking, end drunk driving, help fight drugged driving, and support the victims of these crimes.

When tragedy strikes, victims need support. MADD helps victims and survivors of substance-impaired driving crashes cope with the devastating impacts by providing emotional support and advocating for victims' rights. MADD helps victims survive and thrive.
For more information about this free service contact nc.state@madd.org or click here: http://www.madd.org/victim-services or call their 24-hour Helpline at 877-MADD-HELP
Get Involved
We're looking for good ideas from all over our great state — from PTAs, coaches, law enforcement, students, parents, churches, counselors, and from you.
Join our efforts. Tell us how you'd like to get involved. Take a stand to help make North Carolina better, safer, stronger.
Contact Us
Talk It Out NC
North Carolina ABC Commission
400 East Tryon Road
Raleigh, NC 27610
919-779-0700