To enter the Take the Pledge to Win a $50 Bojangles' Gift Card, fill out the form below. Both parent and teen need to Take the Pledge to qualify for a chance to win. The contest runs June 3, 2019 through August 9, 2019.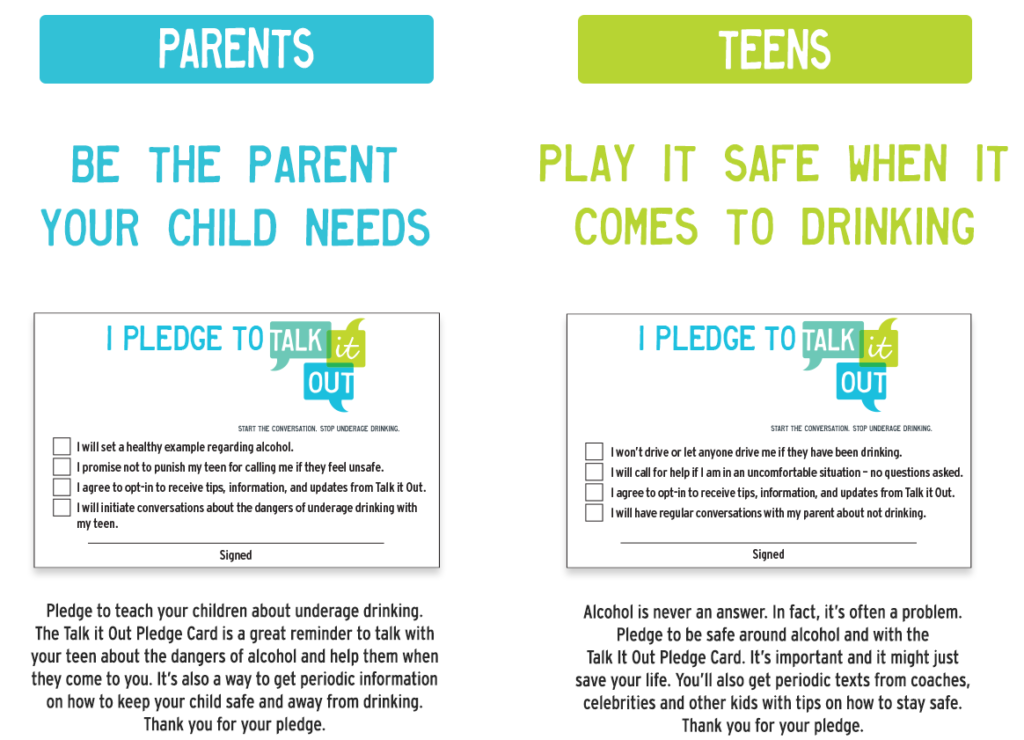 Sponsored by Talk It Out
By taking the pledge you are one step closer to stopping underage drinking.
Prize: 20 winners will be chosen at random and each receive a $50 Bojangles Gift Card.
Two new winners will be picked every Friday for ten weeks. They will be contacted via email for their mailing address.
Parents and teens may enter.
Recipients of the prize must be over 18 years of age.
Winners must be North Carolina residents.
No purchase necessary
Void where prohibited
You may request to be removed any time by calling (919) 779-8351 or by mail 400 East Tryon Road, Raleigh NC 27610.